Despite 2021 being yet another year full of uncertainties, we managed to get lots of good things out of it.
Yes, in-person lessons became unstable with the new lockdown, but that proved to be a great opportunity for students to get used to taking singing lessons online. Of course, nothing beats an in-person lesson, but there are many situations where you will need to take your lesson online or miss it entirely.
For example, it is not uncommon to get ready to leave home to go to a singing lesson, just to realise that traffic is jammed and you won't make it on time.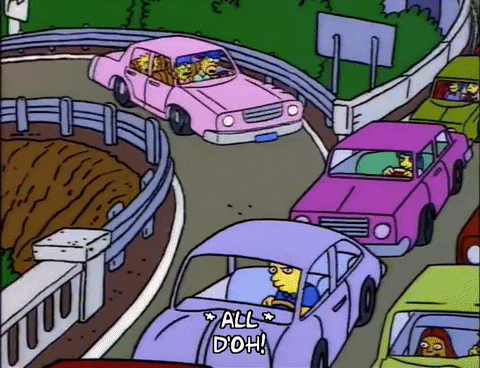 Or maybe you feel a little unwell and you could make the most of the extra time you save by avoiding the drive. Or maybe you are particularly busy and you just need as much time as possible to finish a deadline. In any of those situations, if you feel comfortable with online learning you can quickly and easily arrange a Zoom meeting instead and that way not miss your lesson. When you have the option of coming in person or online, you get the best of both worlds!
There are quite a few things that can help you improve your online experience, you can read more about that HERE 
I was greatly impressed particularly by some of my youngest students, who not only decided to continue their singing training online but also prepared their Rockschool singing exams almost entirely online! (And got great results!)
So this was a good chance to get creative and find a way to keep on working towards our goals and dreams rather than just giving up until the world comes back to normal (was it ever normal?). Creative solving problems is a skill we as singers must develop. Because we sing with our whole body and mind, and our singing gets affected by pretty much everything – being skilled at adapting ourselves to different situations is a skill that will improve your singing on many levels.
But 2021 is coming to an end and despite having been an enjoyable year full of challenges but also many good moments, we are ready to make 2022 the best year ever!! (until 2023, which will be the next best year ever, then 2024, etc).
We have some exciting news to share 🙂
2022 in Auckland Contemporary Singing School
Auckland singing program for very young kids
First and foremost, a new teacher will be joining us (miss Thuryah), and she will be taking care of the tiny singers ❤️. That's right. If your child is 4-8 years old and they can't stop singing around, they now have a place to come and nurture their intuitive skills. Miss Thuryah has lots of experience working with little kids so she knows how to make them feel at ease and comfortable. After all, the right environment is the first thing we need to allow our voice to flourish! Our singing program for little kids is fun, engaging, and integral. Imagine your little one developing their singing like a pro, improving their confidence while having lots of fun. They will look forward to their weekly singing time❤️
New group class for private students
We are starting a new and exciting group class for our adult singing private students! I created this class to fill a gap in singing learning. An individual lesson is great to polish your voice and progress at your own pace while working on your specific goals. But a weekly group class in addition to private singing lessons means that you will now have a space where you can practice singing in front of others every week, surrounded by a safe, friendly, and supportive environment. Don't worry, we won't make you sing if you don't want to! But you will have the chance to do it if you are ready and want to. Getting good at singing for an audience (even if it is three or four people) is not something you can practice on your own. If you are ready to work on it, practice is required. Sing in front of others as often as possible! Singing once or twice a year in our events is not enough to build skill. 
This community singing class won't only be a place where you can perform your songs. It will also be a place where we will train specific aspects of singing that are crucial for a good vocalist and we do not always have the time to focus on that in private lessons. Aspects like ear training, rhythm training, space awareness, interpretation, improvisation, and singing in harmonies.
This class is only open to students who take private singing lessons because we won't be working on singing techniques during the classes.
Our weekly group class happens on Tuesday evenings at Meadowood Community House (Unsworth Heights area) and is available to private singing students of Auckland Singing School at a very affordable price.
Join our adult singing lessons in Auckland!
Online singing training is coming!!
In addition to our in-person and online private lessons, during 2022 we will be launching online programs for you to do at your own pace at home.
Online programs are great at many levels. They are a great complement to your private learning, or if you have never taken lessons before it can be a good introduction to the world of singing. Also, if you can't take private lessons for any reason, it is a good alternative to get to know our singing method. Our singing training is integral and holistic, meaning that it goes quite deep into the real reasons why our voice is blocked. That means that it usually is a great alternative for those who tried traditional lessons and they just didn't work for them. Our programs are not a quick fix (quick fixes are a shallow fantasy), but rather a complete process of transformation. That's what makes us different.
So watch out for our new online training coming soon!
Hi! I am a vocal coach, singing teacher, and singer - songwriter originally from Argentina - living in New Zealand at the moment.

I help people to develop their voice and singing from a holistic approach. I teach vocal lessons in person in Auckland, NZ, and online. Also stay tuned for my new online singing programs!❤️

My greatest passion has always been the voice, music and energy arts.

My personal and artistic journey has led me to understand that the voice and the body are fully connected, and that includes not only the physical body but also the mental, emotional and spiritual body.

Through holistic vocal training you not only learn to become a great singer while taking care of your voice, but you also improve your mental and physical wellbeing❤️
Latest posts by Jorgelina Pérez
(see all)