Firstly, I would like to talk about   vocal technique versus vocal style.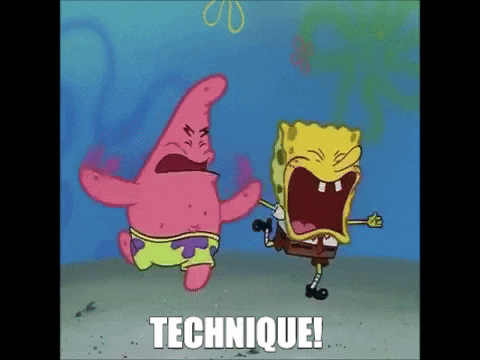 One important thing to know is that vocal technique and vocal style are in different boxes. They  are both important and they have to be with each other, they help each other, but we train them separately.
 When we train vocal technique, we are not training vocal style. When we train vocal technique, we are training the instrument to be as efficient as it can be, we are training the instrument to discover all the possible sounds you have  to unlock new frequencies, to be healthy,  to allow you to increase your range to blend your voice.
And a lot of things that are necessary for any music genre that you choose to sing.
 When we are training vocal style though, the work is different and sometimes  goes against the technique and it's different. For example, when you train to sing belting or when you train registered flips or screams and things like that, those are stylistic studies.
They are not vocal technique styles.   This is at least the way I work it and the way that worked for me.   It is important to work both.  method that worked better for me with my vocal technique, it was a method that yes, you ended up sounding classical when you were doing the vocal exercises.
This is because, of course, when you are working with the voice in a healthy way and you are discovering new frequencies and things like that, you are going to be working with a larynx that is in a lower position than when you speak. When you are working with vocal technique, you need a larynx that is available and that it is flexible.
Sometimes you are going to sound a little bit classical while you are developing range, while you are developing the ability to blend your voice but it is a mistake to believe  just because you sound classical you can't sound contemporary.  When you sing contemporary sounds, you are going to be working with the larynx in a different position and you are going to be organizing your diction muscles to produce the frequencies in a different way that sounds more contemporary.
 You are going to need to organize your body differently to, of course, do things. Specific stylistic elements from contemporary singing such as falsetto, singing with different levels of twang things that have to do with your specific chosen style.
Here's the thing. If you have a vocal technique that is flexible, you get to choose how to sound. That's the thing. When you have vocal technique, you have the ability to choose. And this is why studying vocal technique is good for any singer.  
So don't be scared of losing your sound because you have vocal technique. If you are producing voice in a way that is not too efficient and then you study vocal technique, you can always come back to your old ways. The vocal technique is designed to give you more options and to give you more options of how to produce a similar sound from a more healthy perspective.
 The  purpose of vocal technique then is not only to give you flexibility and to give you choice,  but it's also to give you a healthy voice so you can do what you do for the rest of your life.  Singing technique allows you to develop the ability to have a differentiated system in the vocal cords.  
And that is what you need if you want to really be in control of your sound  So don't be scared if you want to train singing and you don't want to sound classical. Don't worry. It's really not about that