Performance anxiety can be a problem when it comes to singing. It can prevent you from even trying!
The good news is that nowadays we know how anxiety works and how to work through it.
What would you do if performance anxiety didn't stop you? 
If you don't learn to control your anxiety when performing in public (even for a few people), then your anxiety will control your voice!
As a result, you can end up associating the idea of singing with something stressful and not enjoyable at all.
On the other hand, if you learn to control your anxiety when performing, you will be able to be in control of your singing. You will be able to choose your singing goals out of joy and love rather than out of fear.
Where does anxiety come from?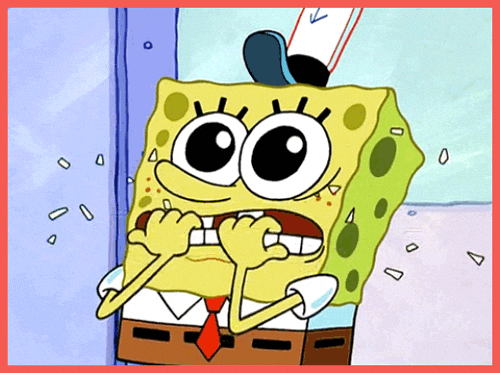 It is believed that anxiety comes from our old friend the lizard brain.
Through evolution, fear was useful to keep us safe from real threats. 
The problem with the lizard brain now is that it sends the signal of real danger when the danger is not real. Sometimes it fails to identify real danger from an imaginary one.
The body, however, responds to these signals whether they come from a real or an imaginary danger.
And that is why when you are about to perform, you panic! Your breathing becomes shallow, your heart beats fast and you feel that you just can't do it. You want it to be over and your brain wants you to be safe again.
How to overcome performance anxiety so you can enjoy your singing
Explain things to your brain
One of the things you can do when you feel really anxious before singing (or even thinking about it), is to consciously explain to your brain that there is no real danger at the time of performing and that you will be safe. You might still feel some symptoms, but the more you practice these thoughts, the more uncomfortable the feelings will be and you might start enjoying the performing situation again.
Have a relaxing day
If you struggle with performance anxiety, let me tell you that one of the things that have always helped me the most is to take the whole day off (apart from the performance!)
Sometimes it is not possible, but do your best to take it easy. Performances can be much more enjoyable if you take your time to do things calmly that day. Make sure you sleep well, you are well hydrated, you take a good breakfast and you take plenty of time to prepare yourself mentally. If you have the chance some exercise also helps calm you down. 
You will be in much more control of your mind and your anxiety will decrease, which will result in an enjoyable performance for you.
Breathing and posture!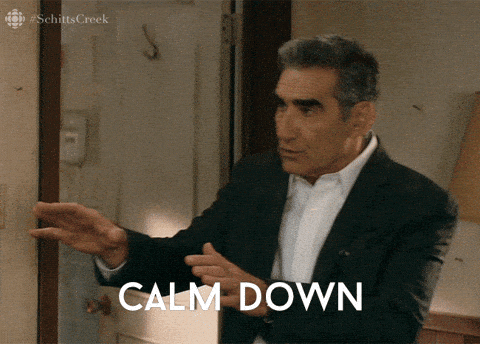 Breathing and posture are some of the most powerful tools we have when it comes to managing our emotions.
Your emotions shape your posture, which shapes your breathing. So if you can change your posture, that will help you change the way you feel.
Sometimes when we are in a stressful situation we can't really think clearly about these things. So it is best to practice this when you are calm, so you can repeat the exercise more easily when you are experiencing the performance.
Usually, when someone is anxious, they bring the body weight slightly to the heels, and they tighten the abs and the torso. This results in shallow and fast breath.
To change this, bring your awareness to the plant of your heels. Observe where the body weight is focused. Distribute it evenly through the plant of your feet.
This will help you relax your torso. Move a bit if you need it, stretch your arms. This will help you change your breathing into a deeper, more relaxed one, which will help you feel better and also sing better. It will also help you be more in tune with the songs that you are singing rather than disconnected.
Try this next time you have a performance coming up and tell me how you go! I'm sure it will help you manage your singing performance anxiety so you can actually enjoy your music 🙂
Singing lessons online available
Singing lessons in Auckland for all ages! adults, teens and kids. Group singing classes for adults in Auckland.
Hi! I am a vocal coach, singing teacher, and singer - songwriter originally from Argentina - living in New Zealand at the moment.

I help people to develop their voice and singing from a holistic approach. I teach vocal lessons in person in Auckland, NZ, and online. Also stay tuned for my new online singing programs!❤️

My greatest passion has always been the voice, music and energy arts.

My personal and artistic journey has led me to understand that the voice and the body are fully connected, and that includes not only the physical body but also the mental, emotional and spiritual body.

Through holistic vocal training you not only learn to become a great singer while taking care of your voice, but you also improve your mental and physical wellbeing❤️
Latest posts by Jorgelina Pérez
(see all)