I started singing when I was a teenager. Many years after my first singing session, I can tell you that the lessons learned from singing are not only about singing but mostly about myself. 
Learning to sing is not only about singing scales and applying them to songs. Singing confronts you with parts of you that you don't usually see, and it can be scary.
Here I wrap up 5 of my lessons learned from singing.
5 lessons learned from singing
1. Lessons learned from singing: opinions are not facts
I covered this one here
2. Learning to practice is a discipline itself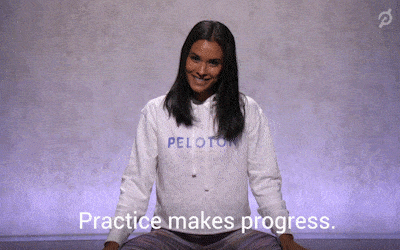 When we start singing lessons, we are full of hopes and dreams. Is it possible that I can be a good singer?? We also have some doubts about ourselves and usually, we are nervous about what the teacher will think about our voice.
When I started singing lessons I didn't have many expectations. I just wanted to recover my range which I felt I was losing as my voice changed.
But when I started learning to sing I found out that learning to sing is a discipline and you can get as good as you want… but you have to practice!
The teacher is there to guide your process but your progress ultimately depends on you.
The idea of being a great singer is awesome, but the work we have to do to get there does not sound as exciting.
Learning to practice was definitely challenging for me, but it taught me a lesson that has helped me in every area of my life.
You can become whatever you want to be if you are willing to do what it takes.
You practice whether you want it or not. You can choose to practice reinforcing bad habits. You can practice building good new habits to create a powerful instrument. You can practice building the willpower to practice. You can practice making good excuses not to practice your singing. You can practice procrastination.
Ultimately, you get better at what you practice. The choice is yours. 
3. There is a tribe out there for you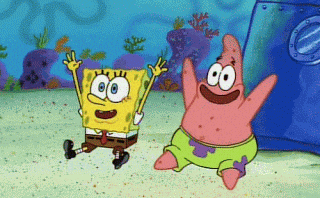 The world is full of people who love criticizing others. Especially when it comes to singing! It seems that everyone knows who is a good singer and who is not. And it seems that the ability to judge singers increases the less one knows about what they are talking about.
If you expose yourself, you might be criticized and you have to know that people's opinions have much more to do with themselves than with you.
In my experience, one of the things that helped me the most to overcome obstacles and keep on progressing and learning was to find the people that truly supported me. The people that celebrated my achievements instead of focusing too much on my weaknesses.
The choice of what you focus on is yours as well.
In my training years at the singing academy, I was lucky enough to have a group of friends that wouldn't miss my performances and would cheer my singing as if I was a superstar. I don't think they know how big their role was for me to keep going and learning in a competitive and many times cruel environment.
4. Find the right mentors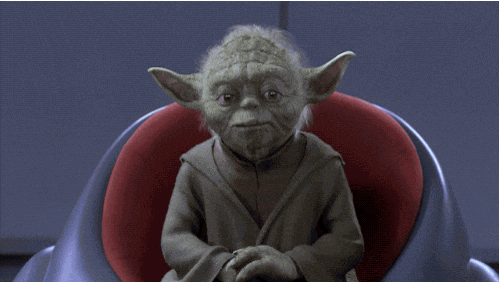 There are tons of singing teachers out there. I learned with many of them. But in my experience, only a couple of them were actually supportive of my process and my particularities that affected my voice.
I have had many teachers who would rather make me believe that there was something "wrong" with me than accept they didn't know how to help with some specific issues.
I remember particularly a teacher that kicked me out of her lessons because I "read too many books about the voice" and because I "asked too many questions" about the voice.
When I became a singing teacher I understood this and I also understood how much time I wasted with the wrong teachers.
But I did have "good" teachers too (for me particularly) and they all have some things in common:
They are humble

They accompany in my learning and voice discovery process as a guide rather than as a boss

They celebrate my achievements and help me with my challenges

They are compassionate

They listen

They don't claim to know it all or to have the absolute truth 

They don't criticize every other teacher
Ultimately, the "good" teachers I had are the ones that helped me grow and that I could connect with.
Of course, every teacher is a good fit for some people and not a good fit for others. Understanding this is crucial for your learning. There is nothing wrong with you or with your teacher. You just have to find the ones that are a good fit for you particularly.
Find a teacher that accompanies your singing process. Learning to sing is not a structured syllabus that is the same for everyone. Learning to use your body as an instrument is a very personal process and you do not start from scratch, ever. You don't bring a neutral body and voice ready to go. Your voice is modified with all your history. All the stories you went through, all the challenges and difficulties you faced in life. Compassion, understanding, humbleness is necessary for anyone who wants to help people sing. Knowing how to sing themselves is not enough.
Run away from teachers that make you feel powerless! Find a teacher that empowers you. 
5. Trust your instincts
Opinions are not facts. Remember this always! Many people will want to tell you who to study with, what is the best school, what genre should you sing, what songs you should sing, and a long list of etceteras. 
In my singing journey, one of the things I learned more strongly is that my intuition was always right. Many times I kept going with people who didn't support me even though I knew deep inside that wasn't helping. 
I specifically remember a teacher that was not only recommended to me but almost imposed by a fellow singer. This teacher taught me really bad vocal habits and I almost lost my voice within three months. Luckily I ended up trusting my instincts before it was too late and changed to a more suitable teacher for my voice.
Your true intuition is always right, but is not to be confused with the "monkey mind".
Doubts will show up and you have to tune into your true feelings to identify what comes from your gut feelings and what comes from thoughts that your mind is creating to keep you safe.
If I always trusted my gut feelings, I would have saved myself from a lot of pain and wasted time. And if I had always identified my "monkey mind" playing a part in my insecurities, I would have done a lot of fun things that I missed.
Gut feelings can bring you to the right place and the right people, and observing your monkey mind can help you expand your comfort zone and your growth as a singer.
Interested in learning to sing? contact me for one on one singing lessons in North Shore, Auckland, or online singing lessons from wherever you are!
Hi! I am a vocal coach, singing teacher, and singer - songwriter originally from Argentina - living in New Zealand at the moment.

I help people to develop their voice and singing from a holistic approach. I teach vocal lessons in person in Auckland, NZ, and online. Also stay tuned for my new online singing programs!❤️

My greatest passion has always been the voice, music and energy arts.

My personal and artistic journey has led me to understand that the voice and the body are fully connected, and that includes not only the physical body but also the mental, emotional and spiritual body.

Through holistic vocal training you not only learn to become a great singer while taking care of your voice, but you also improve your mental and physical wellbeing❤️
Latest posts by Jorgelina Pérez
(see all)