The topic of how to have fun in your singing practice is necessary to unleash your creativity and to find your own style.
Some days ago I started thinking that it has been a while since the last time I played a game. I started worrying that I was not having enough playing time, something I consider crucial to keep our energy balanced.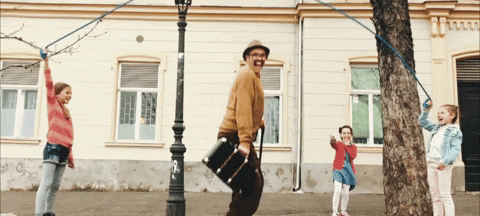 Then I came across a well known book about overcoming distractions. This book mentions in a chapter the concept of having fun with whatever you do. And then it hit me… If you learn to have fun within the activities you do every day, then you are always sort of playing anyway!
In the book it is mentioned that you can even learn to have fun by moaning the lawn! I won't try that one just yet, but I did think immediately about singing.
I know, singing is fun by itself! We sing for fun all the time. We hear our favourite song and it is hard NOT singing it. We enjoy karaoke nights and singing along with our friends.
However when we label our singing time as "singing practice" or "singing training", it seems like the fun is subtracted from the activity. When it is about singing scales and not songs it feels tedious and we just don't want to do it.
But what if we could make it enjoyable? What if we could make it an activity we look forward to every day? Learning how to have fun in your singing practice is about changing the way you think about it, and not so much about changing the activity itself.
How to have fun in your singing practice
Curiosity
The book mentions something I can agree on from my own experience. That the best remedy against boredom is CURIOSITY.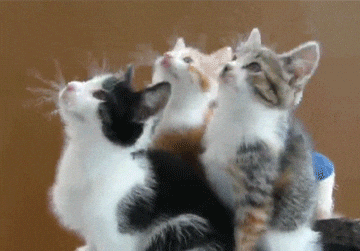 If you practice mindlessly while thinking about other things, not only you are not going to have fun with it. You will also be wasting precious time since building voice technique is much more effective if you are present in your practice, building up your body awareness.
But if you allow your curiosity to unleash during your practice, you will find that having fun in your singing practice is easy.
How do we do that?
Start easy. Something as simple as starting to take notes in each one of your practices will help you awaken your curiosity and it will have the added benefit of helping you keep track of your progress day after day.
Be interested in your own voice! Get into the habit of looking hard for observations about how your voice sounds and feels today. What is special about it today? If you look hard enough you will see that your voice is a bit different every day. Because we are different every day! 
Allow yourself to spend more time on the things that caught your attention. Curiosity will help you guide your own practice from within. 
Be curious about what your voice needs today to feel a little better. This will help you to have a finer perception of your whole instrument. Singing is a holistic process! It will take you into a self discovery process that will have many benefits beyond just improving your voice.
Being curious will not only enhance your vocal performance but also your creativity! Something crucial for any musician. 
Setting up goals
Setting up goals in your singing practice for short term, mid term and long term goals is a beneficial practice that will keep your direction sharp. It will also help you track your progress and see how far you are from your goals. It will also add fun to the process by making you look for creative ways to get to where you want to be with your voice.
Set up a timer
I find that looking at a clock while you are practicing is an enemy of fun! When you are playing a game and you are enjoying it, it seems like time disappears. 
You are going to find that it is much better to set a timer that tells you when your time is up, rather than constantly looking at the clock to see how long you have left to practice.
Monitoring a clock is also an enemy of being present. Being "in the zone". 
Being present in your singing  practice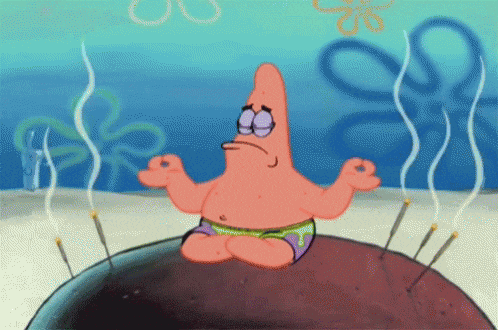 When you are present in what you are doing, you are not going to feel bored. It is a mental state that comes from you internally more than externally from your activity. By labelling an activity as boring, you are limiting yourself. But if it is up to you, you are going to find that you can train your mindset to be present and this by itself will allow you to enjoy and feel what you are doing.
For this, it is really important that you get into the habit of eliminating distractions. For most of us it is not life threatening to not check our phones for half an hour, and to keep facebook out of reach.
There are some practices you can do to be more present in your singing practice:
Avoiding social media while you are practicing – keep your phone away, in another room if possible, and in silence!

Make sure that you choose to practice in a moment during the day in which there are less distractions around you, and if possible in a place and moment in which you know you won't be interrupted.

Practice any form of meditation that trains your mind to be still and present in the moment.
At Auckland Singing School we see singing as a holistic process. It goes well beyond just repeating scales mindlessly! 
If you are interested in learning to sing from a holistic approach in Auckland, join our school today 🙂
We have singing lessons for adults in Auckland (North Shore area), Singing lessons for teenagers and kids in Auckland (North Shore), and singing group classes in North Shore – Auckland.
Visit holisticvoiceacademy.com to have access to our online programs!
Hi! I am a vocal coach, singing teacher, and singer - songwriter originally from Argentina - living in New Zealand at the moment.

I help people to develop their voice and singing from a holistic approach. I teach vocal lessons in person in Auckland, NZ, and online. Also stay tuned for my new online singing programs!❤️

My greatest passion has always been the voice, music and energy arts.

My personal and artistic journey has led me to understand that the voice and the body are fully connected, and that includes not only the physical body but also the mental, emotional and spiritual body.

Through holistic vocal training you not only learn to become a great singer while taking care of your voice, but you also improve your mental and physical wellbeing❤️
Latest posts by Jorgelina Pérez
(see all)